Client services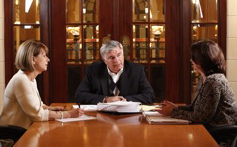 At Locatelli and Company, we understand your company is your baby. You've poured a lot of money and sweat equity into realizing your dream of owning a successful business.
But success for a start-up takes more than talent and hard work. It requires financial acumen. And quite frankly, when it comes to running a business, many entrepreneurs don't know what they don't know. Why should they? It's not their field of expertise. But they are smart enough to realize it. That's where we come in.
Our clients trust us to carefully and responsibly guide them to financial growth so they can focus their energies on what they do best.
---
Certified Public Accounting Services
While we offer a full range of accounting services traditionally found in a CPA firm, our expertise is often utilized as an inside resource to complement your internal accounting staff.
Accounting system development - Properly setting up the correct account categories in your financial system provides an accurate scorecard of your business and helps you to better manage decisions.
Financial budgeting and forecasting – Updated quarterly, this service allows you to make timely financial decisions based on trends, and serves as a measurement for other decisions.
Financial statement preparation – Balance sheets and income statements are prepared on a monthly, quarterly and annual basis to monitor actual results against your business plan and operating budgets.
Financial software selection and implementation assistance – We help ensure that you make a wise decision, and utilize your financial software to your best advantage.
Accounts receivable/accounts payable - processes with internal controls.
Payroll – L&C can provide consultation on payroll vendor selections.
Bookkeeping – Recording of transactions, client invoicing, check writing, as well as other bookkeeping services, performed on-site at your place of business.
---
business consulting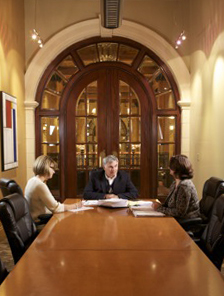 Throughout the years, Locatelli and Company has earned a solid reputation for providing forward-focused guidance for small to medium-sized businesses. Many company owners trust and rely on us to help them achieve their financial objectives.
Succession planning – When it's time for you to leave your company to the next generation, L&C can assist in your succession planning and structuring of the deal – even facilitate introductions in some cases.
Business valuation – Your business means everything to you, but what is it really worth? L&C uncovers its worth by performing an in-depth business valuation that is accurate, objective and confidential.
Consulting on mergers and acquisitions including due diligence.
Corporate structure consulting – LLC? Sole proprietor? Sub Chapter S or C-Corp? The way your company is structured has significant impact on your tax and personal liability.
Part-time CFO/Controller – Most businesses require senior financial management, but many are too small to be able to afford this level of management on a full-time basis. L&C is uniquely positioned to provide that talent – and tackle whatever needs to be accomplished – on a cost-effective, part-time basis.
Contract negotiations and execution – Review and edit client, employer and vendor agreements.
Business advisor to board of directors or shareholders.
Maintain banking relationships with financial reporting, and compliance with loan covenants.
---
tax planning & preparation
Locatelli and Company navigates through complicated tax laws to optimize your unique tax liability situation. We investigate and translate new tax requirements, as well as credits and benefits, so that you can easily understand them and comply.
Business tax planning
and individual tax planning

Federal tax preparation
and state income tax preparation
Payroll and sales tax reporting for businesses
Assistance with audits
human resources planning
Due to our extensive experience in the structure and management of communication firms,
Locatelli and Company provides unique insight into how your company can be strengthened with the right mix of people, positions and compensation programs.
Staff incentive plan development
Staff recruitment